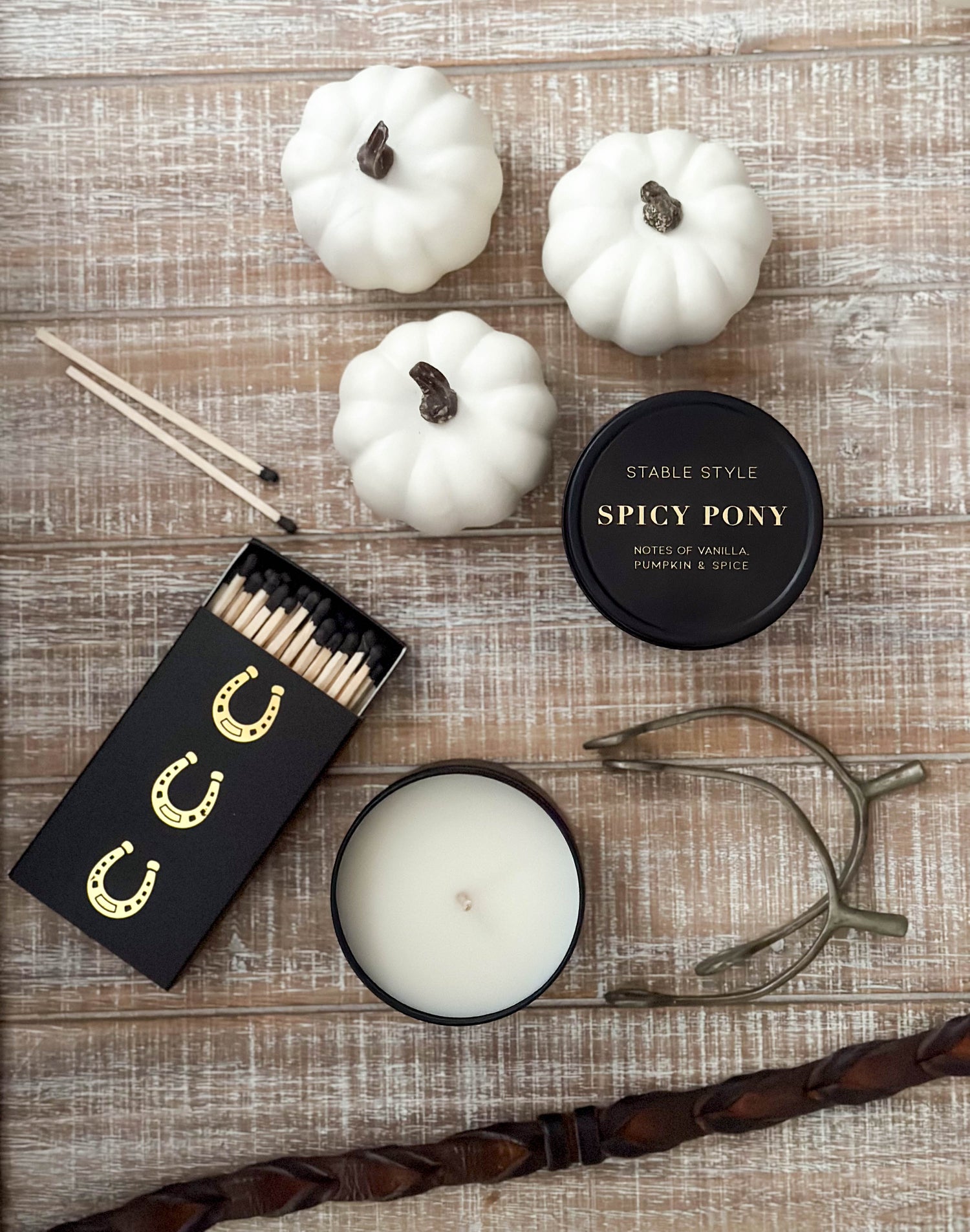 New Limited Edition Seasonal Scents are here!
Spicy Pony is filled with notes of sugared pumpkin, sweet vanilla with a dash of cinnamon and nutmeg. If you love everything pumpkin spice - this candle is for you! 
Palomino is a sweet and warm scent with notes of caramel, sea salt and rich vanilla. Enjoy this decadent aroma autumn through winter.
Winter Barn boasts notes of aromatic pine, clean sea salt and a touch of sage. It's fresh and earthy — it will immediately transport you to a forest of pine trees on a cold, winter day.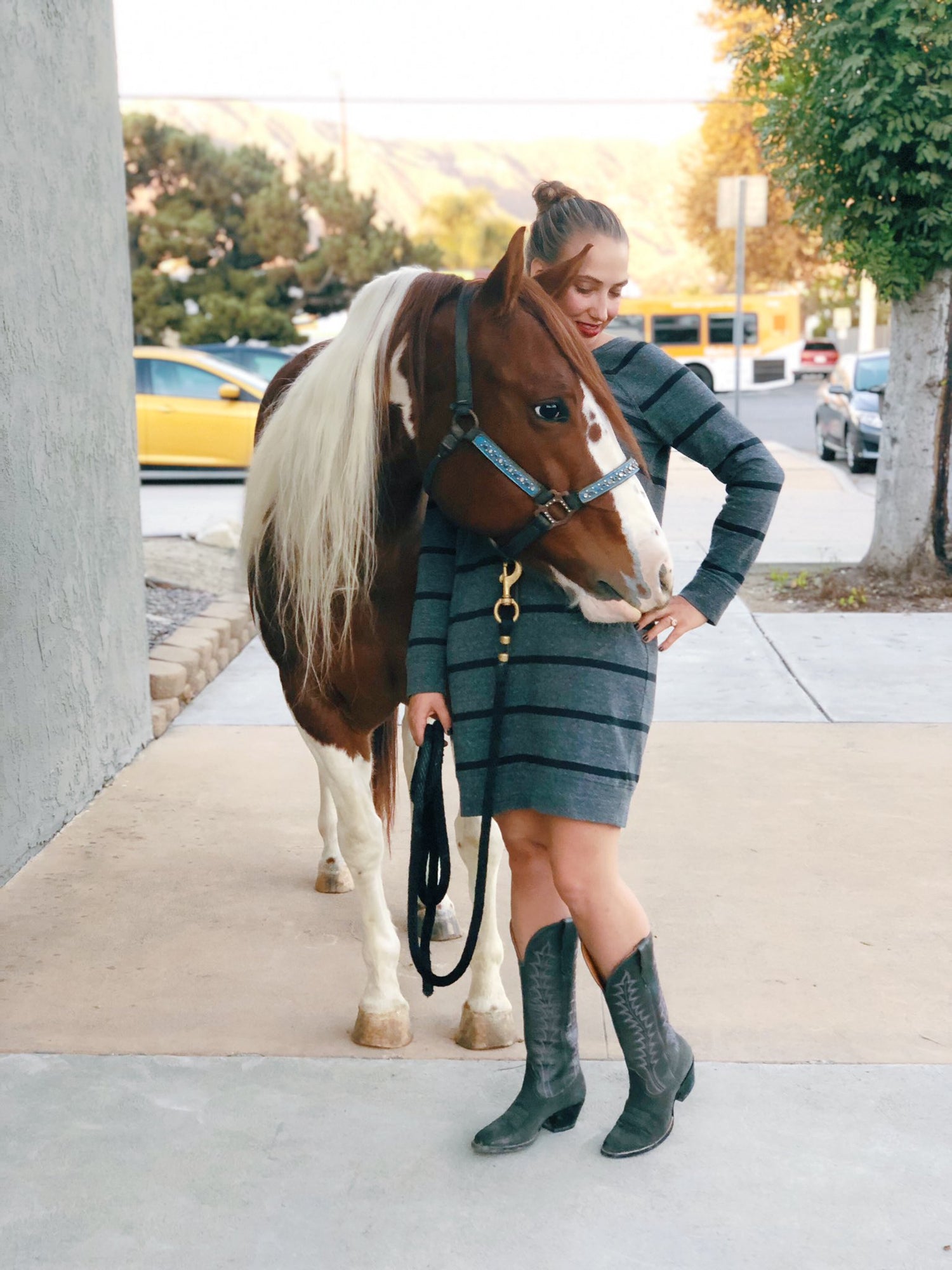 Hi, I'm Raquel
Creating the Stable Style candle collection has been an unexpected and rewarding journey for me. I dreamed up this curation of beautiful jars and fancy scents to celebrate my love for home decor and the equestrian lifestyle - it's the perfect extension of my Stable Style blog and brand. 
I pack each order with love in sunny Los Angeles, California. I have a climate controlled storage unit in North Hollywood for candles and packing supplies and keep everything else at home, including a plenty of extra shipping boxes inside my tiny hay barn. Don't be surprised if your packages arrive with the aroma of sweet hay and delightful candles. I ship every order with biodegradable packing peanuts (made from potatoes and corn starch) and I recycle plastic packing supplies from other orders and reuse boxes whenever I can for my retail customers. 
I live in an equestrian neighborhood where horses and Hollywood coexist. Why Los Angeles? My husband is a music producer and this neighborhood is the perfect spot for us. When I'm not trail riding through the hills, I'm sharing barn tours on Stable Style, dreaming up new products and thinking about candles. 
I hope you love these special candles and fun match boxes as much as I do. 
Raquel Lynn / Founder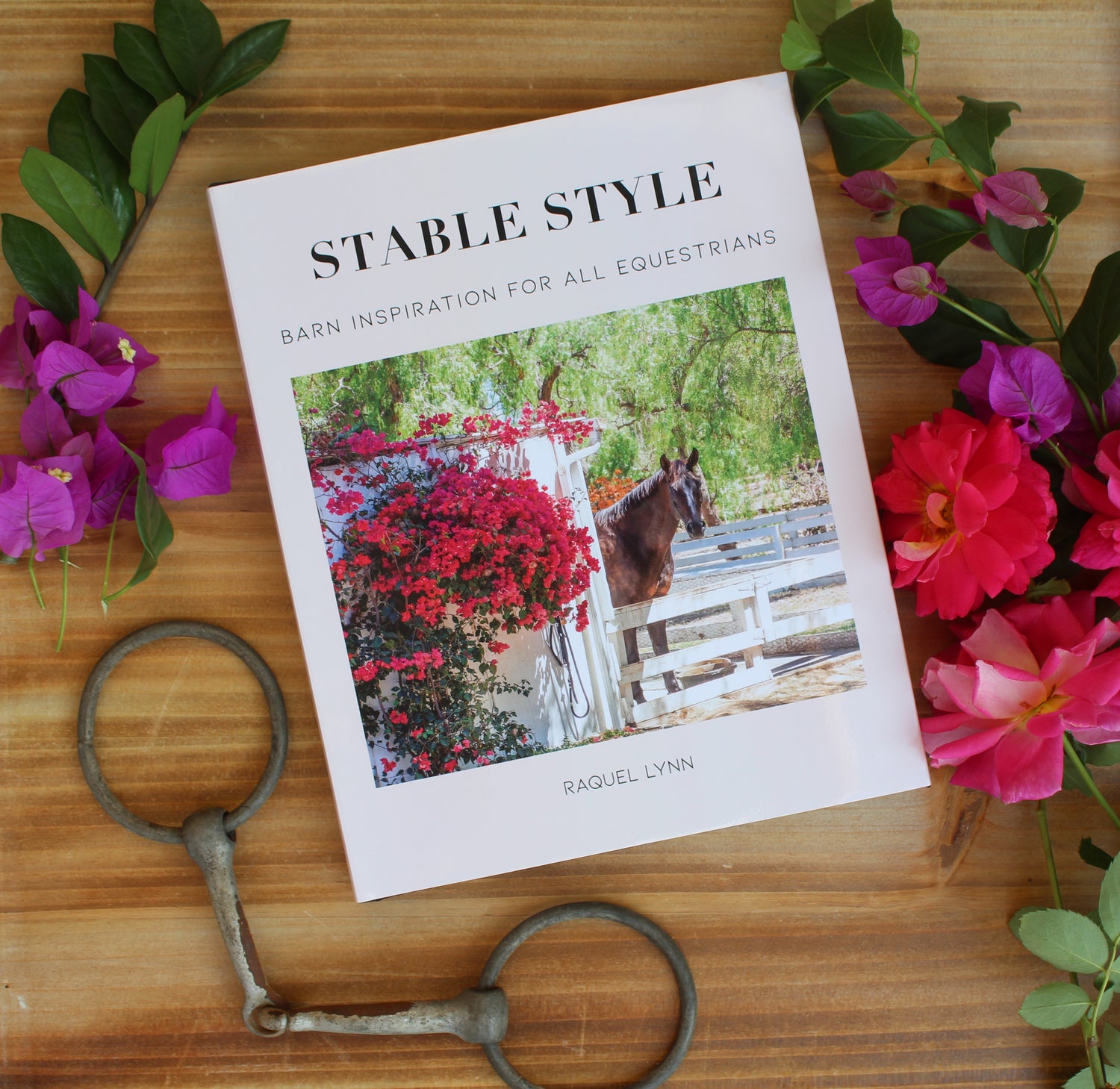 Barn & Holiday Gifting
Whether you're looking for the perfect gift for your boarders, employees or party guests, Stable Style has you covered.
Bulk discounts are offered for orders of 20+ candles or 10+ books. Please reach out with your desired quantity and timeframe. Send an email to hello(at)stablestyle(dot)net